Over two nights, MAY 4 and 5,  ROULETTE will present two radically different aspects of Toni Dove's Spectropia.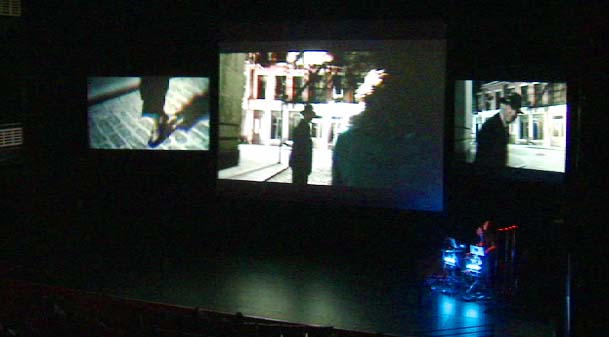 FRIDAY MAY 4, Roulette presents Toni Dove's Spectropia, a feature-length live-mix cinema event—a scratchable movie performed by Toni Dove and  R. Luke DuBois, artist and project software designer. Buy Tickets.
SATURDAY MAY 5, Elliott Sharp and The '31 Band perform "Spectropia Suite". Guest vocalist Barbara Sukowa sings the Spectropia song "This Time, That Place". Toni Dove and R. Luke DuBois craft live video improvisations: a silent movie to accompany the score. Buy Tickets.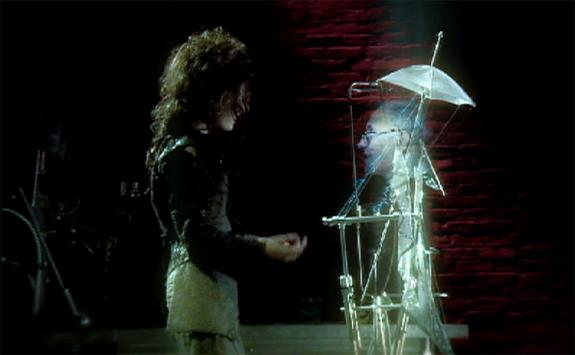 A sci-fi hybrid with themes of time travel, telepathy, and elements of film noir, Spectropia features live VJs orchestrating onscreen characters through a mix of film, performance, and a system of motion sensing that serves as a cinematic instrument.
Dove and DuBois scrub and navigate up to six layers of narrative video and sound—it's like swimming through a movie! It's a mystery, a puzzle, a time travel drama, and a romantic triangle—and it's never quite the same twice. The first night you'll see the full feature film in all its crazy complexity, then join Elliott Sharp, the composer of the music soundtrack with his '31 Band, a nine-piece band from a parallel universe in 1931. It's a thrilling cinematic happening. On Saturday, the film becomes an improvised silent movie.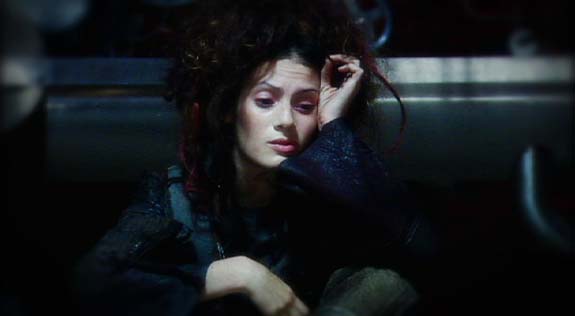 Aleksa Palladino as Spectropia, Carlolyn McCormick as Verna, Richard Bekins as William, Simon Jones as The Duck,Helen Pickett as Sally.
See Episodes 1 and 2 from the soon to be released serial version of Spectropia at Streaming Museum.
"…it's just plain cool to watch. Highly recommended."
– Jeremy Barker, Culturebot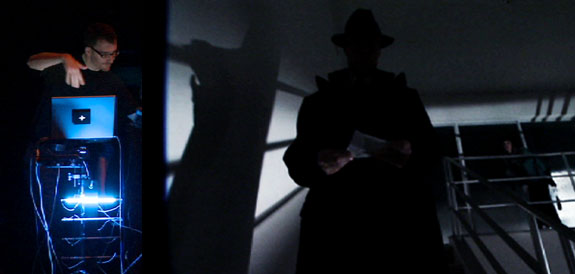 "Ms. Dove, together with co-performer and software engineer R. Luke Dubois, employs her "rig" to present "Spectropia," an interactive film as immersive for its two real-time performers as it is for the audience. "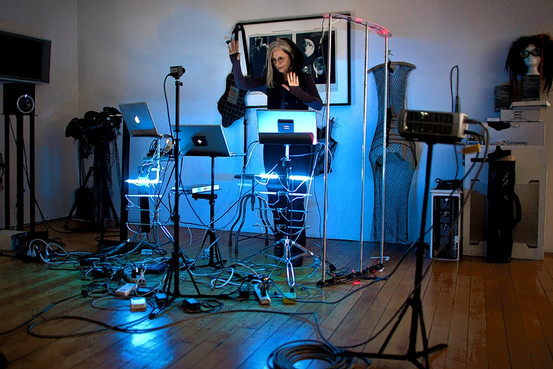 Photo: Brian Derballa for The Wall Street Journal
"The multilayered presentation of "Spectropia" is…unlikely to sound or appear familiar to anyone who hasn't already witnessed it—or to anyone unfamiliar with Ms. Dove. Since the early 1990s, the artist has explored the intersection of narrative experience and audience participation through complex, interactive installations aided by advancing technology."
-Bruce Bennett, Wall Street Journal
ELLIOTT SHARP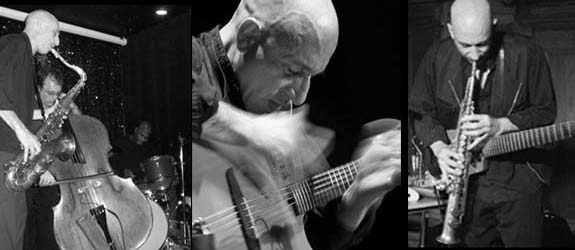 Photos: Peter Cherches, Sascha Rheker
The musicians of The '31 Band, all of whom have extensive experience in many realms of music, have worked with Sharp on many projects, from the various Western traditions of jazz and classical music to the farthest reaches of contemporary music, free jazz, and improvisation. For this performance, The '31 Band will include E# playing Bb & bass clarinets, tenor saxophone, guitar & computer processing;  Briggan Kraus – alto saxophone; Nate Woolley – trumpet; Art Baron; Curtis Fowlkes & Steve Swell – trombones; Anthony Coleman – piano; David Hofstra – string bass; and Don McKenzie – drums.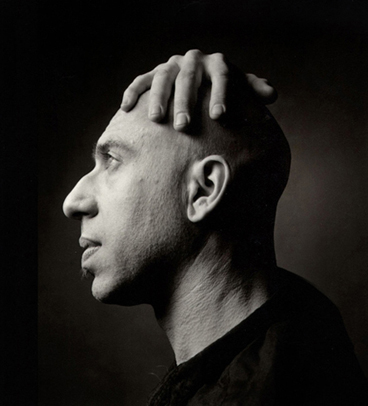 Photo: Andreas Sterzing
Barbara Sukowa is known for her performances onstage and in some of the most iconic films of the New German Cinema with directors such as Fassbinder and von Trotta. She has a career as a classical music narrator and singer and is the lead singer of the band the X-Patsys, which she founded with visual artists Jon Kessler and Robert Longo.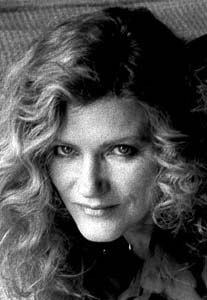 From Douglas Detrick -About.com/Jazz:
"Sharp's compositions, which often evolve through repetition and micro-variation, mirror mathematical processes, but don't sound dryly scientific. Sharp is interested in discovery, and similar to the way math attempts to capture the nature of the world through the study of patterns and deduction, Sharp's music seeks musical truth by extracting the essence of a musical concept and exploring it through various perspectives.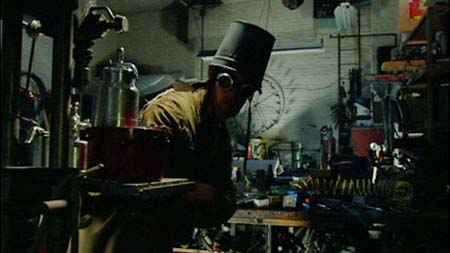 "Spectropia Suite… features mosaics of noise, string quartet pieces, dark and alluring jazz piano solos, and music for large ensemble, with growling blues riffs reminiscent of the Fletcher Henderson band or the early Duke Ellington orchestra… a wide-ranging tour through jazz, contemporary concert music, and avant-garde noise, three main facets of Sharp's work as a musician over the last 30 years."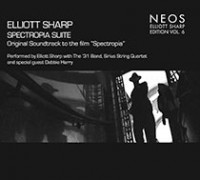 Come and see us over two nights! They should be two very different experiences – and we think you'll want to see them both.